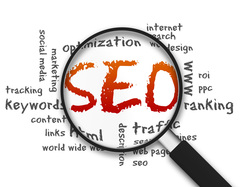 Create unique, engaging content that provides valuable information for your audience.
You're not just writing for search bots/crawlers, instead you're developing content your audience seeks so your content should support attaining your business objectives in the process. Aim to:
Tell your story. The power of storytelling to make your content memorable and sharable. is unmatched. You are unique, so your content should be unique as well. Answer the questions your audience seek so they are well satisfied!

Think beyond plain text to offer non-text content that attracts attention. Include images, video, presentations and audio where appropriate because other forms of content appear on SERPs. Also realize not everyone starts their information journey on Google. Some will argue that YouTube is the second largest search engine. We don't take this position, but we do agree it is a place where audience search for content that does rival others. Use a Google-friendly format for non-text content and ensure it's findable (code for searchable) by adding text, specifically the title, tags and metadata containing your keyword(s).
Re-imagine your content for other platforms. Finding strategic content creation may be difficult, but developing different pieces of content around the same subject that is contextually relevant will help your SEO. Remember duplicate content is a no-no for search engines.
---
Author: Kelly Jackson, President
KRJ Marketing+
314.394.1750
krj@krjmarketing.com
www.KRJMarkating.com